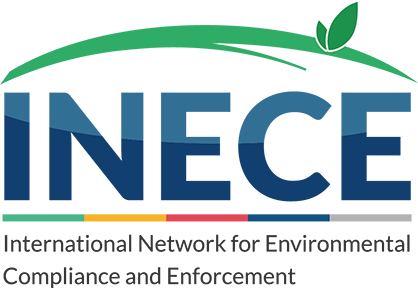 Events
There are 3 upcoming events. For a complete listing of events, please click here.
Environmental Compliance Conference
1 November 2023 – 3 November 2023 | New Zealand
Te KoKiringa Taumata New Zealand Planning Institute

The Environmental Compliance Conference is two full days of practical learning, walking tour, exhibition and workshops from renowned experts, focused on practical and tactical solutions to compliance problems and opportunities in New Zealand. Read More
---
2023 National Clean Water Law & Enforcement Seminar
8 November 2023 – 10 November 2023 | Asheville, NC
NACWA

Come join NACWA and your peers in Asheville for our 2023 National Clean Water Law & Enforcement Seminar! This three-day event will feature discussions and presentations from the Nation's top clean water attorneys, professionals, and utility leaders on the major legal challenges facing clean water utilities today. Read More
---
IAIA24: 43rd Annual Conference of the International Association for Impact Assessment
24 April 2024 – 27 April 2024 | Dublin, Ireland
International Association for Impact Assessment

IAIA24, "Impact Assessment for a Just Transformation," will be held 24-27 April 2024 in Dublin, Ireland. Read More
Library
In the last month, 4 library items have been added. For a complete listing, please click here
Environmental Protection Fund Audits in Zambia: A Strategy for Ensuring Regulatory Compliance in Zambia's Mining Sector
1 December 2023

The article evaluates the use of Environmental Protection Fund audits to ensure mining compliance in Zambia. It uses a literature review and document analysis to assess compliance among mining companies. Interviews reveal that some firms comply well, while many need to improve. Read More
---
The Nature of Public Participation in Environmental Compliance in South Africa in Light of Recent Case Law
1 June 2023

South Africa's Constitution guarantees environmental rights, that extend to access to environmental information, the right to participate in environmental decision-making, and also the right to access remedies in environmental matters. The country has further made considerable and comprehensive provisions through legislation for public participation. Read More
---
Study on the Optimal Policy Options for Improving Energy Efficiency and Co-Controlling Carbon Emission and Local Air Pollutants in China
1 April 2023

China faces multiple pressures from both global climate change and local pollution. The computable general equilibrium model is used to examine and compare three policy instruments including environmental protection inspection, carbon tax, and non-fossil energy subsidy, in order to determine the optimal policy option to improve energy efficiency and co-control… Read More
---
Drone Use in On-Farm Environmental Compliance: An Investigation of Regulators' Perspectives
23 January 2023

Freshwater resources around the world are under increasing pressure from agricultural activities. As a result, regulatory frameworks around on-farm environmental compliance have become more complex. Consequently, farm plans which have been used in New Zealand to identify risks to and develop mitigation strategies for freshwater quality can be time consuming… Read More
International News
In the last month, 7 international news pieces have been added. For a complete listing, please click here.
Firms Face Simpler Climate Reporting Under EU Deal with GRI
Huw Jones
5 September 2023

A European Union body and a global standard setter said on Tuesday they have reached a "milestone" on helping international companies avoid costly duplication in climate-related disclosures. Read More
---
Is This the Year Ecocide Becomes Criminalized?
Suston
7 September 2023

As nature itself is not a legal entity in most jurisdictions, it is difficult if not impossible to prosecute such destruction if actual losses to humans or other legal entities cannot be demonstrated. But what if nature was granted legal standing, and people could prosecute on its behalf? Read More
---
Report Faults EPA for Not Enforcing Limits on Toxic Benzene Emissions at Oil Refineries
Louisiana Illuminator and Robert Zullo
8 September 2023

The federal Environmental Protection Agency must do a better job ensuring that oil refineries that exceed emissions limits for benzene, a toxic, carcinogenic pollutant, cut those concentrations, the agency's inspector general found. Read More
---
Logging is Growing in a Nigerian Forest Home to Endangered Elephants. Rangers Blame Lax Enforcement
69 News and Taiwo Adebayo
9 September 2023

Roaring chainsaws sent trees crashing to the ground, and bare-chested men hacked away at the branches beside a muddy road. Others heaved logs onto a truck, where they were tied in place with wire. Read More
---
UK Pushes Protections for International Marine Biodiversity
Gov.UK
20 September 2023

The UK Government has today reaffirmed its commitment as a leader on international nature conservation, with a package of measures to address pressing challenges such as biodiversity loss, marine protection, climate change and illegal fishing. Read More
---
Malaysian Nicknamed the 'Godfather' Jailed in US for Rhino Horn Trafficking
Aljazeera
21 September 2023

Teo Boon Ching, a Malaysian wildlife trafficker known by a range of aliases including the Godfather, has been jailed for 18 months in the United States for smuggling hundreds of kilos of horns from endangered rhinoceros. Read More
---
Wildlife Protection Campaign Yields Positive Results
China Daily and Li Hongyang
25 October 2023

Positive results were seen in China's three-month-long "2023 Clear Wind Action" campaign, which has curbed illegal activities that harm wildlife, reinforced the nation's ban on wildlife trade and eradicated the consumption of wild animals. Read More
Blogs
In the last month, 2 blogs and opinion pieces have been added. For a complete listing, please click here
Michigan AG Brings PFAS Lawsuit Against the Gerald R. Ford International Airport Authority
Ashley Taylor Jr., Avi Schick, Christopher Carlson, Clayton Friedman, Daniel Wal, John Sample, Judith "Judy" Jagdmann, Ketan Bhirud, Michael Lafleur, Namrata Kang, Natalia Jacobo, Stephen Piepgrass, Susan Nikdel, Timothy Bado, Trey Smith, and Whitney Shephard
22 September 2023

Michigan Attorney General (AG) Dana Nessel has filed suit against the Gerald R. Ford International Airport Authority to enforce demands by the Michigan Department of Environment, Great Lakes, and Energy (EGLE) related to alleged per- and polyfluoroalkyl substance (PFAS) contamination of the regional drinking water supply caused by the airport authority. Read More
---
A Constitutional Right to Clean Water is the Only Way to Solve Florida's Environmental Crisis
Mel Martin and South Florida Sun Sentinel
20 September 2023

Florida Today recently reported on the under-punishment of pollution in Florida. It pointed to the findings of Public Employees for Environmental Responsibility (PEER) that, "Thirty-four years of Florida environmental enforcement data … depict an enforcement program in crisis." Read More
Jobs
In the last month, 2 jobs have been added. For a complete listing, please click here.
Environmental Programs Research Analyst
30 September 2023

A successful candidate will provide research, communication, and analytical support for Cadmus' Government Sector/Water Team and will support contracts with EPA and other government clients. This position will provide support work in the areas of drinking water and water quality. Read More
---
Climate Resilience Manager (Deadline: 20 October 2023)
Sniffer
26 September 2023

You will support Sniffer's strategy by leading and developing projects and proposals to address climate justice, vulnerability and inequality, within a knowledgeable, supportive, and collaborative organisation. Our medium-term focus is on climate adaptation, and longer term we are pursuing a broader agenda of transformational change in response to a range… Read More
About INECE
Founded in 1989, INECE is the only global organization focused exclusively on achieving compliance with environmental law through effective compliance promotion and enforcement strategies, including administrative, civil, criminal, and judicial enforcement. INECE works on both national implementation of domestic environmental laws and on improving the effectiveness of multilateral environmental agreements. The Network includes more than 2,000 environmental regulators, investigators, prosecutors, judges, and employees of international environmental and development organizations from 150 countries. Officials from customs, the police, non-governmental organizations, academia, the media, and business also participate. INECE communicates that environmental compliance and enforcement play a fundamental role in building the foundation for the rule of law, good governance, and sustainable development.