Our partner organisation the Global Initiative Against Transnational Organised Crime (GITOC) and the Resilience Fund have recently released a report on the impact of environmental crime on indigenous women exploring the ways in which women are struggling, adapting and responding to the impacts of environmental degradation and biodiversity loss caused by the illegal exploitation of forest regions and their surrounds, especially in rural and indigenous habitats.
This exploratory policy brief unpacks evidence from case studies in from four forest ecosystems: the Arajuno forests of the Ecuadorian Amazon, the Sierra Tarahumara forests in Mexico, the Yabassi forests in Cameroon and the rainforests of North Sumatra in Indonesia. The findings show that while local indigenous communities rally to defend their territories against extractive operations and perceived environmental crimes, gender norms and patriarchy limit women's voices and participation. However, women's participation in resistance movements has gradually increased, especially against large-scale state concessions, and many have become leading environmental defenders in their communities.
Women's motivation to voice their perspectives and challenge dominant narratives against indigenous communities through various acts of solidarity is firmly rooted in their desire to protect their livelihoods. Their resilience strategies are similar but context-specific and nuanced across the communities in the four forest ecosystems analysed in this brief.
Read the executive summary and download a copy of the report on the GITOC website.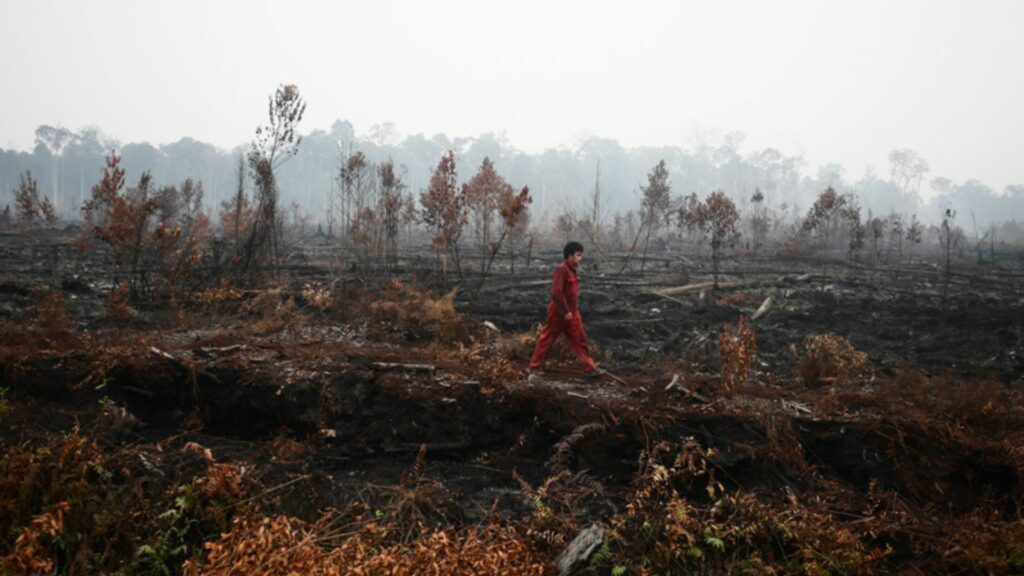 In Indonesia, multinational companies are reportedly flouting laws on land clearing, which contributes to the outbreak of devastating forest fires. © Anton Raharjo/Anadolu Agency via Getty Images.